Well, where to begin?
If you've been following my Twitter account at all you will know I've been quite busy these past few months. First and foremost I am happy to report that I passed my first semester of medical school. It was close on one class, but I passed them all and made it to break. Those last couple of weeks were absolutely terrifying at times, mixed with a few sleepless nights and some overwhelming feelings of defeat. There were some nights when I would feel rather crushed under the weight of everything, sure that I would fail my upcoming test (and thus the class), sure that I had run out of time to study adequately, sure that I was trying so hard that I couldn't do any better.

This is what I would see for hours at a time whilst studying biochem.
On some of those occasions I was right. I ended up doing badly on some tests. Many of those times occurred on the weeks when I dissected, meaning I lost seven hours of studying to the anatomy lab (far more if the lab practical was approaching). One particularly bad week led up to a biochem test---arguably my weakest class of the semester, never having taken biochem before. The test would not only be one of the most difficult of the year, but I was planning the epic journey to the U.S. Grand Prix, I dissected that week, and the Monday beforehand I got hit by a car.
I detailed my accident thoroughly on Twitter, but in a nutshell, I was riding my old Raleigh bicycle when a white 2009 BMW M3 pulled in front of me. We met at his quarter panel, I was sent up onto the hood, and my tailbone broke the fellow's windshield. I hit the ground and had some scrapes and a nasty bump on my head, but for the most part I was okay. As the adrenaline set in I was even more okay, and because the attending policeman never offered me a ride back to my apartment, I had to hobble home dragging my poor little Raleigh behind me.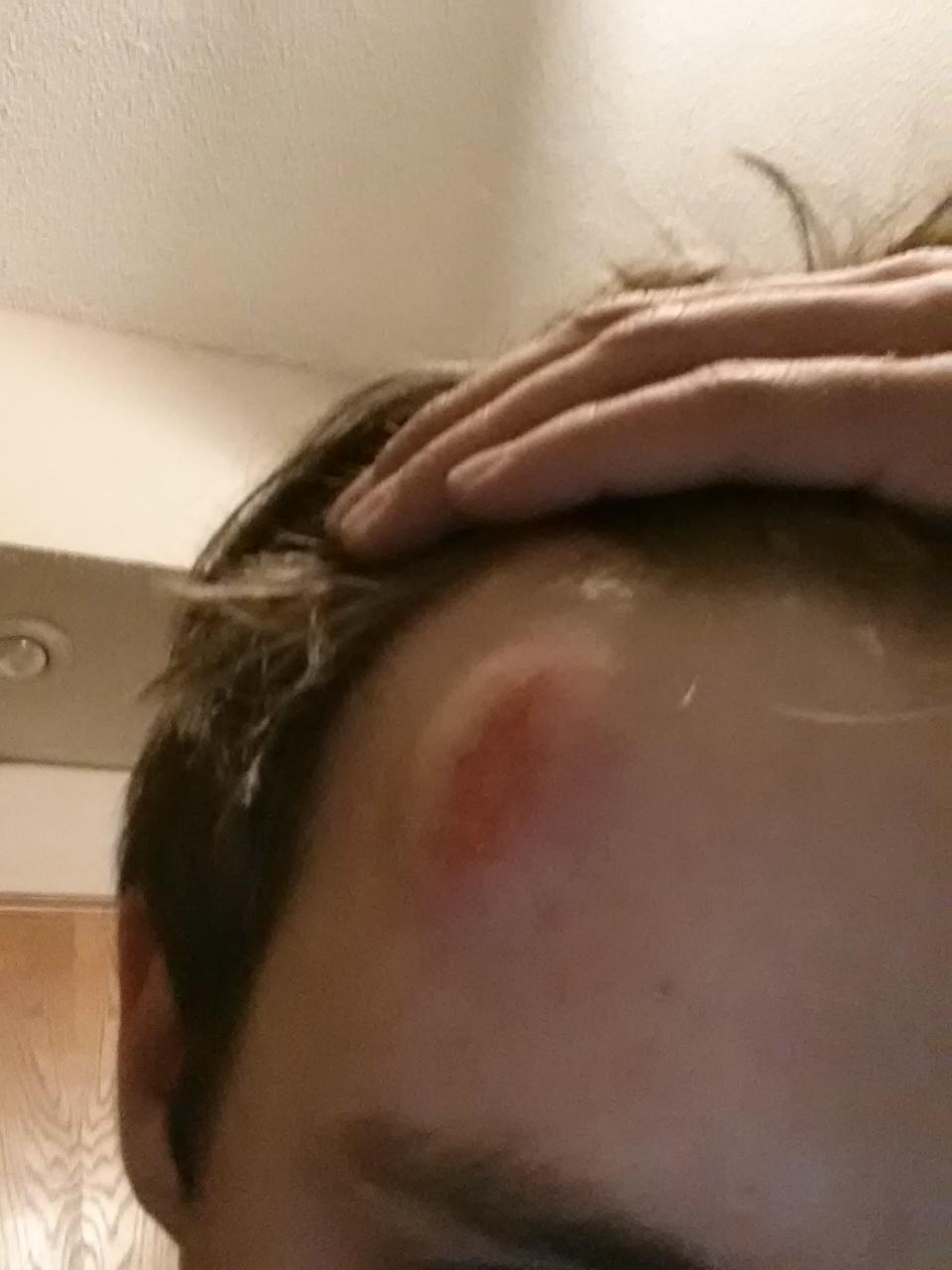 Ow.
The next few days were extremely difficult, as every time I moved my body would ache and take my breath away. It's amazing how much we use some of those little muscles in our lower backs, yet we never know until they're injured. That was certainly the case with me despite my constant doses of Ibuprofen and intervals of ice packs. Nonetheless, I healed up enough to walk with only a slight limp by the end of the week. I still approached the thought of riding 14 hours in a car cautiously, as my tailbone had not been tested for such a long duration. My fears proved unfounded, though, and my tailbone rarely disagreed with the long journey.
The journey to Austin and back is a wonderful story, but that will have to occupy another blog post. For now I'll say that it went far better than I imagined, and we all got to see and do so many great things. It was fantastic to witness Formula 1 in the flesh (er...carbon fiber) again, and the race also exceeded my expectations. The circuit fits F1 very well, and all indications say that the city can hold its own, too.
After the Thanksgiving break it was back to school for the last push toward finals. Needless to say that occupied most of my time. Once on break I quickly adapted to doing nothing. Such a transformation did not occur overnight, though. After going 100 miles per hour for so long, it takes more than a day to settle down and come to a stop. Predictably there were countless moments where I would consider what needed studying before embarking on whatever endeavor I chose. I would feel terribly guilty for relaxing and doing nothing, and it took a while before I stopped.
In true "me" fashion this break has been quite busy. I've been working on several projects, and I'll greatly miss them once I go back to school in a week. One of these will necessitate its own post, and that's my go kart. Again, if you've been following my Twitter (@WoodsiesGarage) you will have heard a great deal about this, but I got an incredible deal on a mini-Indy-style go kart that had been in a flood, and I've been cleaning it and piecing it back together. I'll try to resume this project once I get back to school (since that's the town where the kart resides at the moment), and hopefully it will be running by the time it gets warm outside.
Another fun project has been the acquiring of my water pump for construction of a suction dredge/highbanker for gold prospecting. With any luck I should be receiving the body for my sluice box tomorrow, so I'll try to post pictures. I'm not too rushed in construction since I can't use it until spring anyway, but we'll see how it goes.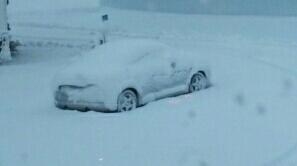 She's somewhere under that drift.
On another car front, I swapped the regular tires for snow tires on the TT a while back. This was just in time for the car to be engulfed in an almighty blizzard, leaving it entombed in ten inches of snow for a week. I finally dug her out, and now she's happily enjoying the warmer weather and diminishing snow. With temperatures forecast to be in the 40s this week we should see most of the accumulation disappear, but I'll be leaving those snow tires on for a while, I'm afraid.
For now I think that's plenty of catch-up. I have much to share in the ensuing posts (which I hope to create before I head back to school), so hopefully you'll enjoy reading it. I'm sorry I haven't written more, but I'm trying to use my time to the fullest, including the break. There is plenty more to come, though!